14 Sep 2021 09:02:43
Great advice from @IOWightPolice for festival-goers. Police are doing their part to keep your stuff in your hands. Help them to help you by registering at immobilise.com now. Enjoy the festival!

@IsleOfWightFest #IOW2021 #cinchxIOW #PropertyMarking #CrimePrevention #ImmobiliseCrime
---
16 Jun 2021 15:10:23
We hope you don't lose your stuff, but if you do, remember Report My Loss. Checkout our short video for some more information.
---
05 Jan 2021 12:56:38
January is the perfect time of year to kickstart the 'To-do' list. Getting your property marked and registered on Immobilise gives you a little extra piece-of-mind in the knowledge that your valuables are identifiable by police and checked by responsible second-hand traders. By protecting your homes and valuables, you are also reducing the appeal to steal and helping combat property crime in our communities.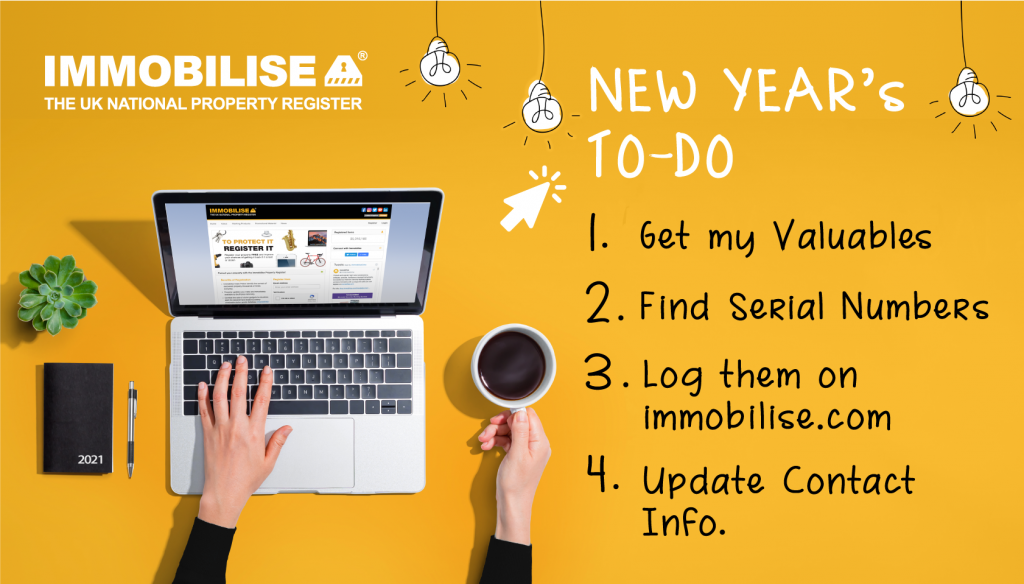 Remember you can register anything with a unique identifier, whether it's a new laptop you've received for Christmas or your trusty mobile that you haven't quite got around to registering. Just log the IMEI or serial number in Immobilise. It's quick and easy to do and FREE!
What if the items you want to register don't have serial numbers?
Don't worry if your items don't have a serial number; you can easily add one! Immobilise offers an extensive range of marking products to suit various household items. Visit shop.immobilise.com and receive 20% off any of our items by entering NEWYEAR21 at checkout. (offer ends 31 Jan 2021)
---
18 Dec 2020 16:21:45
As Christmas fast approaches, we'd like to share a few crime prevention tips that are known to be effective at this time of year.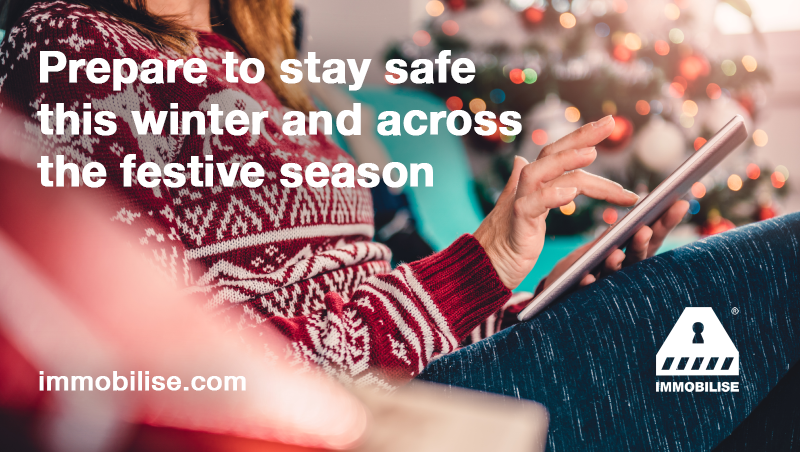 Make approaching your home too conspicuous for burglars – Invest in motion sensor lights or even festive lighting.
Be secure, especially with festive lighting – Check for vulnerabilities around the home and garden such as feeding cables through open windows.
Create the illusion of occupancy when you're away, especially at night. Use inexpensive light timers or a Fake TV to deter would-be thieves.
Create the illusion of occupancy when you're away, especially at night. Use inexpensive light timers or a Fake TV to deter would-be thieves.
Away over Christmas? Ask a neighbour to park on the driveway, redirect parcels, and be sure to cancel milk or paper deliveries.
Be cyber aware and careful not to advertise your new gifts or trips away on social media! 
 Don't hide spare keys and use alarms if you have them.
Protecting your home and family need not be time consuming or expensive; a few simple steps can make all the difference.
Don't forget to register and protect gifts and valuables on Immobilise  – It is completely FREE and helps deter thieves and combat property crime. Visit immobilise.com and click on 'register' or if you already have an account, log in using your account details to update your property list.
We are offering 15% OFF all our marking and security products. Visit shop.immobilise.com using coupon code: Christmas15 on checkout. Discount available until Monday 4th January & includes FREE delivery on orders over £30!
---
11 Dec 2020 14:50:59
Many of us will have done much of our Christmas shopping online this year. For those of you intending to visit the high street, busy shopping areas can be magnets for pick-pockets and other criminals this time of year. It's important to be as vigilant as ever and whilst out shopping: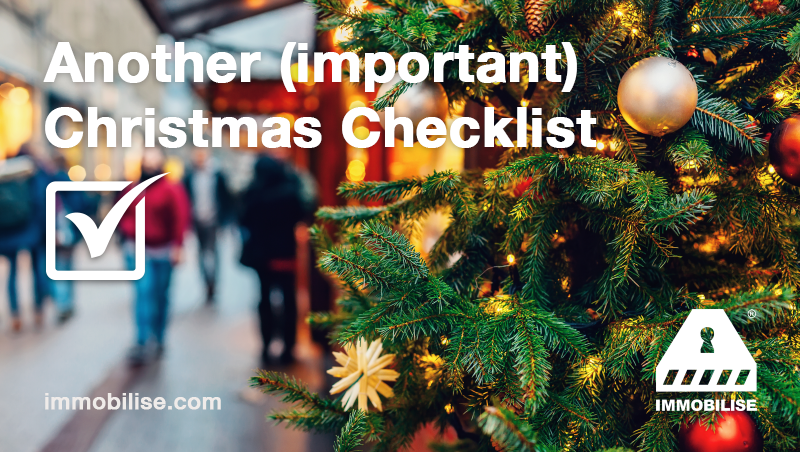 Put cash and cards away safely and try not to keep your valuables in one place, especially your phone – should your bag be lost or stolen you can still call for help.

Shield the keypad when typing in your PIN when making payments or withdrawing cash. 

Don't make it easy for thieves by hanging bags on chairs. If you're having a well-earned break, keep your bag and shopping in your eye-line and away from passing hands.

Avoid overtly wearing expensive jewellery and watches in public places. 

Park vigilantly in an open, well-lit area. Visit the website parkmark.co.uk for details of police approved car parks. It sounds simple but If you must store presents in a vehicle, make sure they are out of view and that the car is securely locked. 

If you witness a crime report it to shop staff or police dialling 999. For suspicions and non-emergencies call 101 or Crimestoppers on 0800 555 111 to provide anonymous information
---
30 Nov 2020 15:27:44
If you have recently bagged yourself a bargain or two over the Black Friday weekend don't forget to register them on Immobilise.com and to help you protect your valuables we're offering 25% OFF our Immobilise marking products including Bike Tags at shop.immobilise.com. Simply use the promo code CyberMonday25 at the checkout. Discount available until 7th December.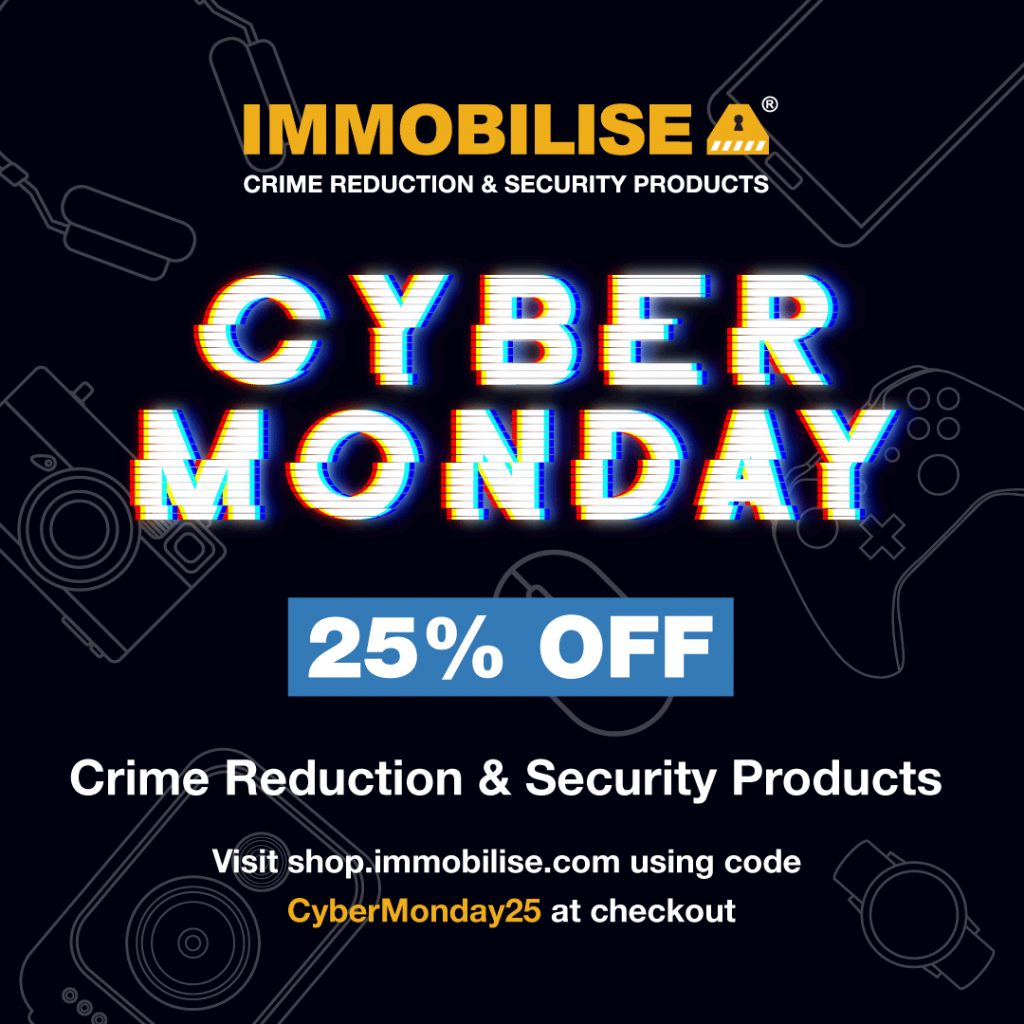 What can I register?
You can register anything on immobilise.com if it has a unique identifier such as a serial or IMEI number which you can find on laptops and phones. If your items do not have these then you can record any distinguishable markings or purchase one of our marking products that the police are familiar with, such as ImmobiTag for your bicycle or our new ImmobiDot for smaller items.
Why should I register?
The property register plays an essential part in crime reduction and repatriation. It enables the police to identify owners of lost or stolen property and return it. In the event of theft, you will have a ready-made list of your property with photographs and identifiers for the police as well as a certificate of ownership which may help speed an insurance claim
How do I register?
Visit immobilise.com and click on 'register' or if you already have an account, log in using your account details to update your property list.
---
25 Nov 2020 17:52:42
Sony's Playstation 5 and Microsoft's Xbox series X had their big reveals recently selling out immediately. For those who aren't willing to pay thousands of pounds on eBay in a bidding war, it appears that the next best chance to score a system will be on Black Friday. That's when a number of big-box retailers will make their latest shipments available.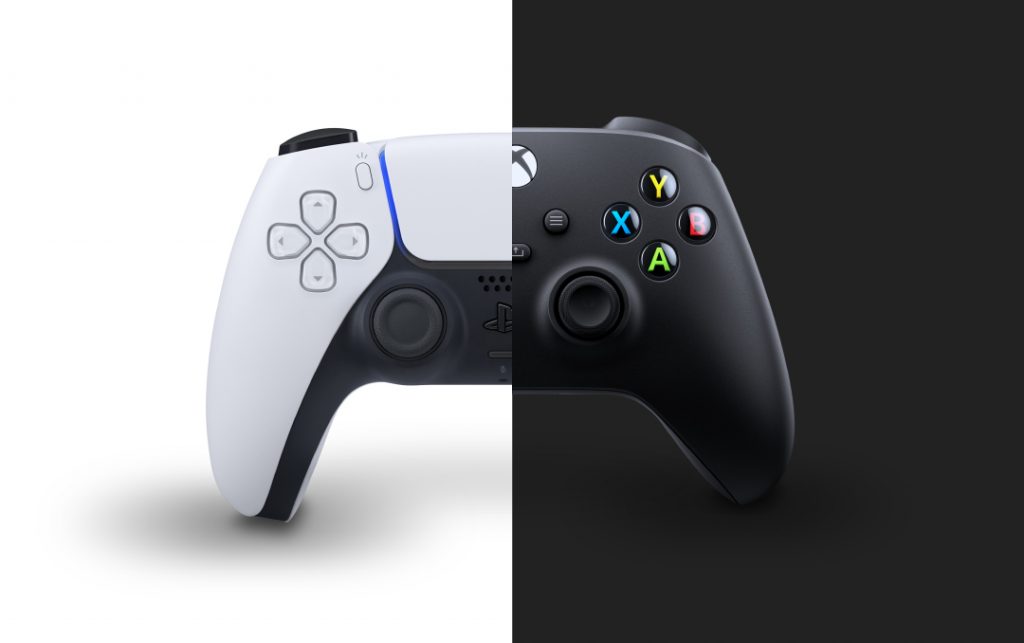 If you are lucky enough to get one this holiday season and are looking to sell your old gaming system don't forget to sell with a CheckMEND.com certificate it's been proven to enhance listings on internet auction and classified sites to get you a much better price. All you need is the serial number to perform a check on CheckMEND to generate a certificate.
If you're considering buying a second-hand system, on the other hand, you may want to look at a Nintendo Switch, PS4, PS4 Pro, or PS4 Slim, all having plenty of life left, there are bargains to be had. For added peace-of-mind before making a purchase don't forget to ask the seller or retailer for a copy of a CheckMEND certificate to prove the legitimacy of the system. You may check the certificate's authenticity free of charge by entering its number at checkmend.com/uk/verify.
---
22 Oct 2020 16:53:57
Immobilise is not just for individuals. We're here to support small and medium enterprises too. You should register tools, fixtures and fittings, computers, phones, electronic or electrical components, retail stock – in fact, any item that your business owns.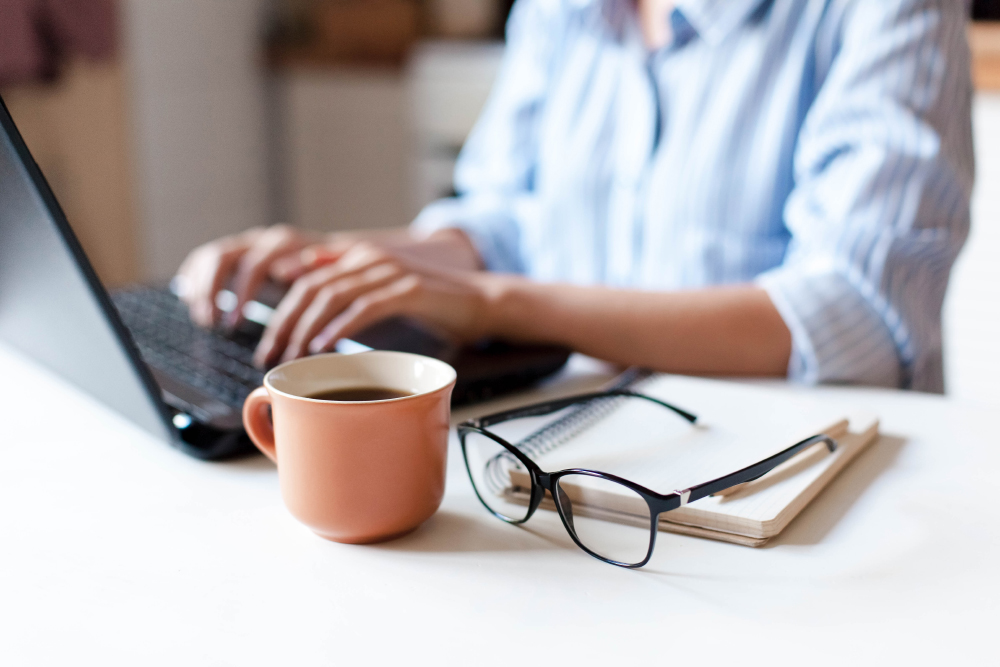 Remote working from home in the kitchen with a company laptop.
Of course, each item must be uniquely identifiable. Most electronic devices will have an inherent serial number, but for those that don't, you can utilise any asset marking methods you prefer – labels, engraving, RFID tags, stamps, punches, embossing – whatever is best suited to your products and processes. Immobilise supports all asset marking methods from all manufacturers; we even have some of our own that you may buy from shop.immobilise.com.
Register a new account at immobilise.com under the name of a business principal or manager; we recommend using a group email address that several people have access to rather than an individual, but it's up to you. As a business, you're likely to have more items to register than individuals, so we've provided a spreadsheet template, downloadable from your account that helps you register hundreds of things at once. If you're already using an internal asset register, you may even be able to export your data in the same format before uploading to your account.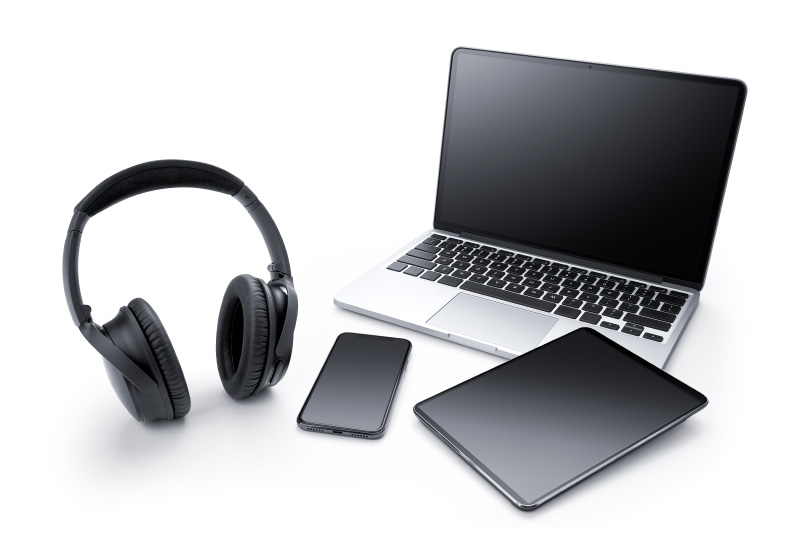 Company tech can be registered on immobiise.com – It's completely FREE.
If you mark something as lost or stolen on your account, it's reflected in real-time to national police systems. This unique integration ensures that if police encounter your property, they can return it to you quickly. Of course, if they have someone in possession of property stolen from you, this also provides valuable evidence to detain or even prosecute someone.
While the spreadsheet template makes adding multiple items to your account a breeze, once there, they need managing. It's no good recording an item as yours once it is legitimately sold. With hundreds, perhaps thousands of items or rapidly changing stock profiles, this can become a chore. For this situation, we have a low-cost service that delivers additional benefits and peace of mind.
AssetWatch
Real-time monitoring for mobile devices and technology
This service receives daily files from your existing asset management or stock control systems, recording identifying serial numbers and remaining synchronised with your systems without manual intervention.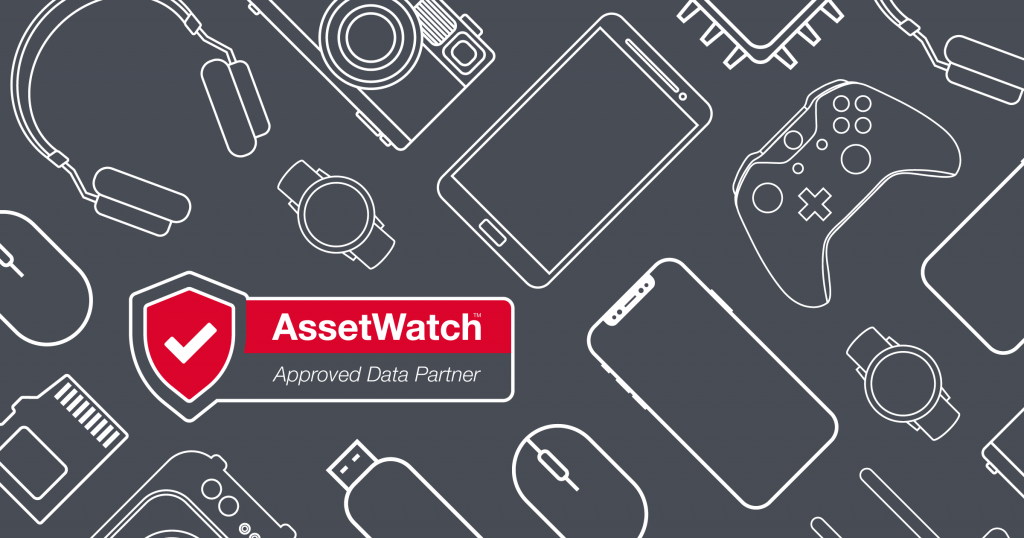 AssetWatch Approved Data Partner Logo.
Being always up to date enables functionality that an Immobilise account cannot deliver. Every AssetWatch record tells us that you still own that item, whether it be the subject of a lease, rental agreement, provided to an employee or merely sitting in unsold stock. In all these cases, you would not want to see the item 'out in the wild', cited in an insurance claim or in possession of someone in police custody. All these events indicate that the item is not where it ought to be and so we notify you in real-time of these occurrences. Also, thanks to AssetWatch's unique integration with CheckMEND, the world's leading second-hand trade due-diligence service, we even prevent the item from being traded.
Use cases
Your retail outlet keeps a small stock of valuable consumer electronics. The local manager charged with securing and managing that stock is less than honest and is manipulating the system to their ends. They have the necessary access to stock management, and exceptions so can easily hide misdeeds. However, taking a device that is recorded on AssetWatch round the corner to the nearest second-hand trader results in that trader rejecting the sale when they run their due-diligence check. Not only that but the sale attempt is recorded and you notified of the time, date, place and item. You know that item has not been sold but now you know it's been stolen! AssetWatch has been instrumental in identifying employee theft and benefits from being outside the normal controls within businesses.
For equipment out on rental, a similar same thing may happen. A bad actor reports to you that the item was stolen from a site or vehicle; perhaps they make a police report too in an attempt to convince you of their plight but when a sale is attempted, the date, time and in many cases, CCTV evidence will expose the crook.
Finally, straight up employee theft. The valuable laptop or phone you have provided them to do their job and an employee in need of fast cash. They try to trade the item, but it's the trader rejects it and an automated alert is sent to you. Perhaps they succeed at the next less diligent trader, and now they report it stolen expecting the company to replace it and make an insurance claim. The times don't add up with the first offer before the report of theft and the trader holding identifiable evidence of the seller.
In short, AssetWatch tells us the item should not be seen in trade. We use that to prevent sale among thousands of diligent traders and alert you to any attempts. In many cases, we're telling you that your business has been a victim of theft before your stock checks or loss prevention manager would otherwise have a clue. AssetWatch achieves this while also delivering all the repatriation opportunities and benefits of an Immobilise registration.
---